Just another blog post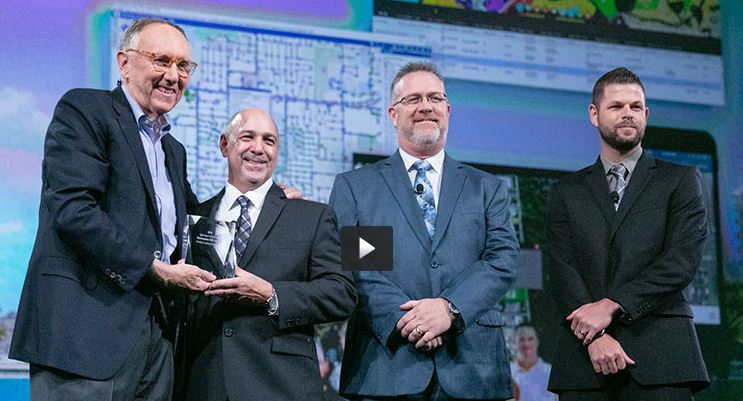 Shaking Hands with the Founder of ESRI
During the 2016 ESRI International User Conference in San Diego, California, I had the honor of representing Pinellas County and accepting the Enterprise GIS Award from Jack Dangermond, Founder of ESRI. This award is given to one organization by ESRI each year and the winner is selected from more than 350,000+ customers globally. ESRI selected Pinellas County as the recipient of this award because of its outstanding implementation of an Enterprise GIS system in local government.
Highlighting Pinellas County
During the Spring of 2017, I had the honor of participating in a promotional video shoot with ESRI staff, highlighting the innovative use of GIS in Pinellas County. The video features the County's Enterprise GIS tool development for Public Works staff for hurricanes, climate change and floodplain management issues around the County. Enjoy!